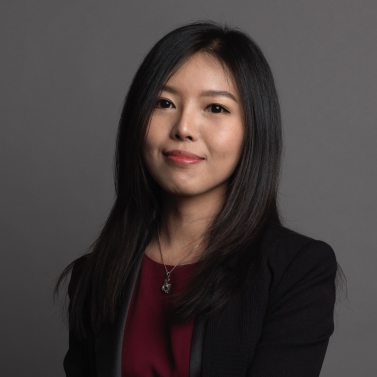 Practice: Capital Markets、Investments and M&A、Private Equity and Venture Capital、Healthcare
Languages: Mandarin、English
Tel: (86 10) 5809 1117
Email: Zhao.bojia@jingtian.com
Practice: Private Equity and Venture Capital、Healthcare、Capital Markets、Investments and M&A
Languages: Mandarin、English
Tel: (86 10) 5809 1117
Email: Zhao.bojia@jingtian.com
Ms. Zhao graduated from University of International Business and Economics with bachelor degree in law.
Prior to joining Jingtian & Gongcheng, Ms. Zhao was a partner with Global Law Office.
Ms. Zhao has substantial experience in both onshore and offshore public offerings (including A-share, H-share, Red Chip, overseas listing with PRC interests involved, spin-off listing and backdoor listing), Merger and Acquisition, private equity and venture capital transactions. In terms of industry experience, Ms. Zhao has provided legal service on many sectors such as healthcare, TMT, media, mining, energy resources and real estate.
In particular, Ms. Zhao has considerable experience in healthcare sector, including pharmaceutical, medical equipment, IVD, healthcare service and mobile health, etc. Ms. Zhao has provided legal service on deals such as state-owned hospital reform and trade sale, minority investment and M&A of specialized hospital, financing of pharmaceutical companies and medical equipment companies.
Ms. Zhao has been nominated as recommended attorney on Legal500,LEGALBAND for the past few years. Chambers & Partners ranks Ms.Zhao as a leading lawyer in healthcare in 2021.
Ms. Zhao has regularly represented mega corporate and leading private equity clients such as Universal Medical(HK.02666), China Merchants Capital, Taikang Insurance Group, SDIC, IDG Capital, Sino-Ocean Capital, Riverhead Capital, DT Capital, Financial Street Group, CDH, Xiamen C&D Corporation, in a wide range of deals including minority investment, M&A ,etc.
Ms. Zhao was admitted to PRC bar.
Education
University of International Business and Economics Bachelor of Laws


Represented New Frontier Corporation (NYSE: NFC) to purchase United Family Healthcare (UFH) (和睦家医院集团) from TPG, Fosun Pharma and other existing shareholders. This deal is the largest and most important M&A deal in China's healthcare industry in the past decade.
Represented Genertec Universal Medical Group ("Universal Medical", HK,02666) to acquire multiple medical institutions. Universal Medical is one of the largest and most recognized integrated premium healthcare operators in China, controls 48 medical institutions and holds approximately 15,000 hospital beds.
Represented Xiamen C&D Corporation Limited to acquire Shanghai Zhixin Medical Supply Chain Management Co., Ltd. ("Zhixin medical"). Zhixin medical is one of the largest supply chain solution providers focusing on high-value medical supplies. The company has more than 30 subsidiaries across the country, and in 2019, the operating revenue reached RMB 7 billion.
Represented Dingdangkuaiyao(叮当快药,the Company) to complete B+ round of financing from Taikang Asset, Haier Healthcare, Longmen Investment and other existing shareholders, the transaction size exceeds 1 billion RMB.
Orient Anzhen Hospital is the first project in Beijing to introduce social capital cooperation and medical treatment through franchising. We provide legal services in the process of negotiating, signing franchise and management agreement, registered capital increment, and hospital construction.
We provided legal consultant service for HeTian Group to trade sale HeTian Group to KKR. In this M&A matte, We collaborated closely with buy-side advisors such as law firms and accounting firms, and negotiated complicated terms regarding to cross-border financing, and drafted multiple key documents, such as Shareholder Purchase Agreement, Shareholder Agreement and pushed multiple parties to achieve agreement upon Shareholder Purchase Agreement, also acted as the law advisor to complete HeTian Group's serial rounds of financing.